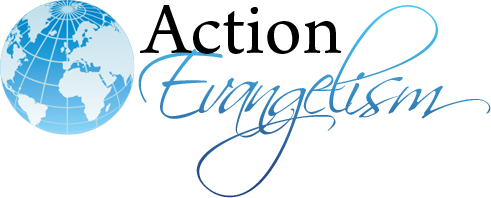 What Are "MAT" Teams?
IN AMERICA: "MAT" teams are local church or city-wide teams that are committed to do outreach evangelism in their city and community. World Action Evangelism Association is a way to work together to reach our cities.
IN THE WORLD
:
They are

National Indigenous Evangelism

teams that are committed to go to unreached villages and people groups to preach the gospel. They are located in National churches that are a part of our
World Action Evangelism Association
in nations like India, Pakistan, Haiti, the Philippines and many others... and ready to go. We have hundreds of such teams in India alone waiting to be launched,from a group of churches that are members with us in WAEA.
YOUR TEAM IS READY AND WAITING FOR
YOU!
All they need is the equipment and sponsoring individuals or churches to

GET THE VISION!
---
Why are they so effective?
1. They already know the culture and language.
2. They can operate on a fraction of the cost of cross-cultural
missionaires. Our teams cost right at $100 each per month
and see over 1,000 souls come to Christ each month.
3. They can be equipped and trained with our multi-media equipment in a
very short time and immediately launched into the harvest. Most of the
teams are already trained, just needing equipment and teaching on our
specific approach to evangelism.
What do they do in the villages?
1.

We have a very specific plan that has proven to be most effective

.
After being equipped with sound system, video projector, dvd player,
generator, mic, etc. and two powerful video presentations
(i.e. video worship series from Integrity Worship),
and "The Passion" movie) they hold an outdoor rally displaying
the video on a kingsize bed sheet hung between two trees.
Haiti is used to illustrate our "MAT" teams
(We are ready to launch teams in 17 different nations with National Directors in place)
The results have been astounding. A report I just received from our
Haitian team saw 400 people receive Christ in just one night's rally.
One of our teams in the Philippines saw 1,241 people come to Christ
in 12 days.
2.

A pastor is then placed in the village to start a church,

beginning
with a Bible study group from the many converts through our
evangelism approach. New pastors are being trained through our
"MAT" team. Each WMTC is committed to raise up 100 pastors
in the next 3-5 years.
Here is a pictures of one of our many teams doing this work
with the equipment and supplies that we give them.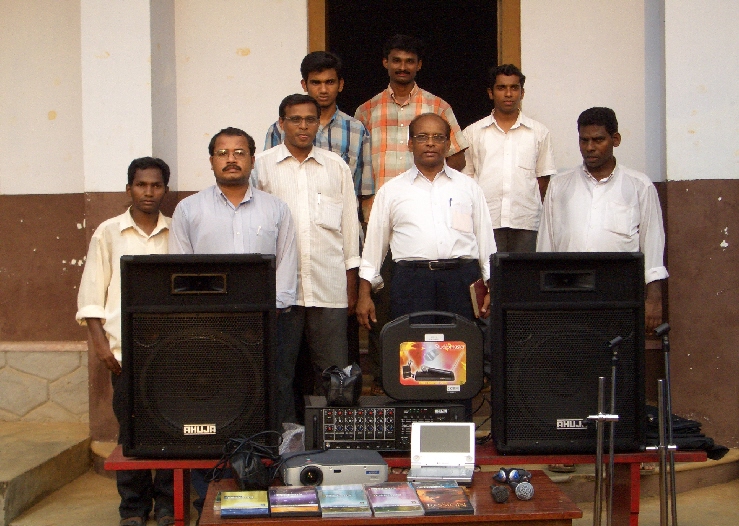 Kerala, India Team