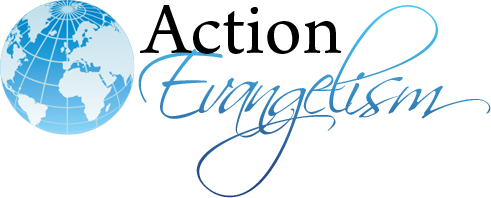 World Action Evangelism Assoc.
WAEA networks ministries from America and around the world to help equip, train and provide encouragement to Christian leaders, evangelists and pastors. I invite you to join WAEA and become a part of a vital family commited to reach the 2.3 billion souls that have never heard the gospel. We believe that ministry flows out of building long-term close relationships.
MEMBERSHIP: We invite you to join us and partner together to reach the harvest. All new members of WAEA must sign the
doctrinal statement
, send a monthly report of the activities of their ministry (outreaches, crusades, churches planted, number of salvations, etc) and send pictures whenever possible.
To join (CLICK HERE) NO CHARGE... FREE!

BENEFITS OF BEING A MEMBER OF WEAE
Network with the world....
You will receive regular newsletters of encouragement and truths that will challenge you to take your nation.
After joining WAEA, you can open your own
World Harvest Prayer Center
and join the many nations praying together for the harvest. Prayer is the key to finishing the harvest! Your needs will be prayed for weekly.
You can start a
"MAT" team (Ministry Action Team).
This team is committed to go to 4 unreached villages each month and win the lost and attempt to start 2 churches a month. Again this kind of financial commitment from Action Evangelism involves building a relationship of trust with you, and then raising the money for a system. (This may take some time and a lot of prayer).
You can launch a
World Mission Training Center
(a Kingdom Life University Campus)
to raise up 100 pastors/evangelists to go to unreached villages and start churches. You must first turn in 6 monthly reports to our office to even qualify for a Center.... but it is worth the investment in building this kind of relationship of trust.
With each "MAT" team that is launched, a "Kingdom Life University" will be opened to equip 100 pastors to start 100 remote village churches in the next 3-5 years. We now have teams and training centers in India, Pakistan, Haiti and the Philippines. Kenya and Uganda have just opened up and are ready to go.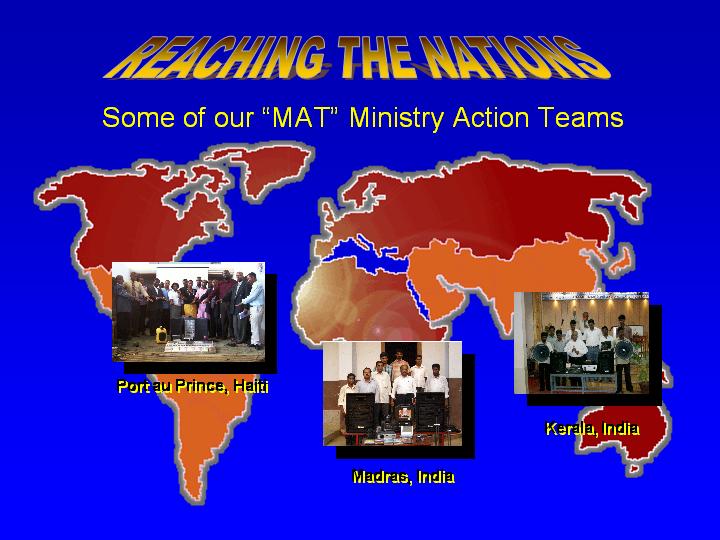 click here
for a study of Joshua chapter 1 "Possessing the Promise".
DID YOU KNOW - THE UNFINISHED HARVEST